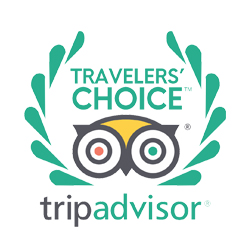 ---
We firmly believe the best advert for any ski school is a review from someone who's had ski lessons there.
So that's exactly why we have this page.
We ask all of our clients to write something on TripAdvisor – and we ask them to be very honest, so it could be good or it might be bad…
But we've got faith in our ski instructors, so we ask everyone to review us.
We know that if someone writes a negative review it will be up on TripAdvisor for everyone to see – that's the great thing about TripAdvisor, you can't bury bad feedback. But we think its not a problem to take that risk, because we know our ski instructors to will do an incredible job.
And we're very proud to be rated as the best ski school in Verbier – despite being one of the smallest ski schools in town.
So we wanted to let you know what people are saying about us – and if you've had a lesson with us we'd love to hear your feedback, so please leave a review on our tripadvisor page.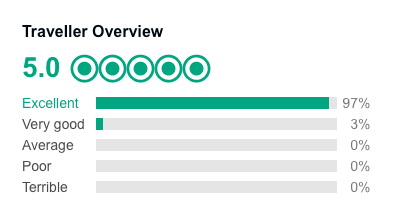 OR READ A FEW MORE REVIEWS BELOW:
---
"World Class!"
– 235 lucyo
We had a diverse group of people and Element truly went above and beyond to cater for all our needs on the slopes to make sure that everyone had the best trip. From beginners to experts, we had the most amazing week with the expert team of guides and did not stop laughing. Will definitely be back!


---
"A must for girls who feel stuck and want to push their skiing to the next level"
– GypsyGirl27
The 2 days womans camp I attended was not only challenging but also very constructive and enjoyable all down to the coach Emma who was superb. I will be attending the next one!!


---
"Epic skiing week with Jack"
– janbicej
I chose the Element school quite blindly, simply based on internet reviews and this is actually the first time I ever write a review for anything ever. This is because the whole experience with the school was absolutely splendid and definitely exceeded expectations in many aspects.
Already in the first email communication with Emma, I had a feeling that she is definitely responding to my specific requests rather than sending me default responses, which made me very comfortable with committing to 5 days of sessions without prior experience. I was a rusty intermediate skier and I spent the 5 days with Jack and I couldn't hope for a better instructor / guide. Jack immediately identified my weaknesses and used spot-on techniques to make me understand what the issues are and how I can improve and what I need to focus on. He was great in pushing and challenging me out of my comfort zone, but made me feel safe and in control especially off piste, which was my main goal for the week. I had to work pretty hard, but it was very much worth it.
Beyond Jack being a fantastic instructor, he is a great guy to spend quite some time with and very quickly I literally felt like I was skiing with a super-skilled friend while having quite some fun on the slopes. He was very much focused on improving my technique but also on showing me the area and making sure I have fun and experience skiing beyond my ordinary level. I will definitely be back in Verbier and will certainly hope for more skiing sessions with Jack, whom I can highly recommend.
Thanks a lot Jack, and the Element team, for an amazing week!


---
"Great experience with Element Ski School"
– Alejandraj972
I took a 5 hour lesson with Guy from Element Ski School and it was a great experience. It was my first time back on skis after snowboarding for the past 20+ years, and Emma assured me I would be in good hands.
Guy, my instructor and co-owner of Element, was incredibly knowledgeable and super easy to be with. He knew exactly what I needed to refresh on the basics and quickly progress up to cruising the slopes. He was able to compare and contrast skiing with snowboarding, to help me understand the nuances of posture and start to reprogram my muscle memory. And he didn't just tell me what to do—he also told me why, which makes it easier to develop intuition for the different movement.
I will definitely go back to Element for another lesson next year to kick off the season, and would recommend them to anyone looking for quality instruction in Verbier!


---
"Superb 2 Days"
– White Blancmange
I attended the women's 'Powder & Intro to Off-Piste' camp run by Emma last weekend and I couldn't wait to rave about it to everyone. First of all it was great fun, Emma knew how to keep all of us entertained, motivated and was incredibly patient with each one of us who had different areas to work on respectively.


---