Off piste lessons Verbier
Verbier off-piste ski instructor
Freeride introduction Verbier
Verbier off-piste instructors guiding
Skiing Off-piste in Verbier
Off-piste is the Holy Grail of skiing – leaving the marked trails and exploring the mountain. But the techniques to get you down the slope and the skills to keep you safe are vital. And trickier than you might think…
Verbier is famous for it's terrain and we have some of the best lift-accessed off piste skiing in the world. From well known runs off piste descents to secret powder stashes, we can help you explore even more of the mountain.
So we run off-piste lessons that can introduce novices to off-piste as well as guide experienced skiers to terrain where they can test their technique to the limit. There are very strict laws in Switzerland about what qualifications are required and where you can go, to find out a little more you can read this page about the Swiss Brevet Federal qualification.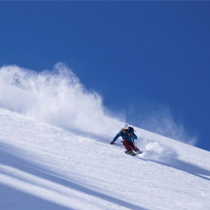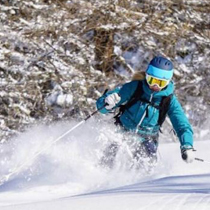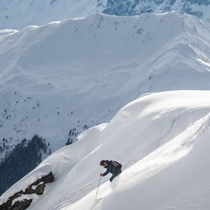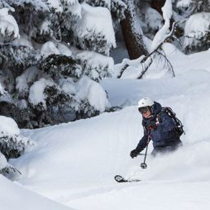 Private Off-piste Lessons
Our team of expert and experienced ski instructors can not only take you away from the pistes and into the amazing freeride terrain of Verbier, but they can also introduce you to the skills and techniques required when you venture into the off-piste as well as the safety aspects that are so critical in the off-piste environment.
Our Private lessons are a fixed price – so no additional charges for additional people in the group. You'll be skiing with one of our top qualified coaches, who will not only teach you the techniques of off-piste but also help you develop your understanding of the safety aspect of skiing in the backcountry.
So whether you want to make your first turns in powder, learn about ski touring or head to the explore the backcountry, our team of experts can help you have the best possible time in Verbier's amazing off-piste terrain.
---
OFF-PISTE LESSON PRICES:
Our prices for off-piste are very simple and they stay the same all winter.
You'll be skiing with our expert Brevet Federals, so you're in the hands of someone who has the very highest level in the Swiss system.
Off-piste ski instructors are our most qualified instructors and to teach off-piste they have to do a lot more planning and research than for normal lessons, they also have to do a lot more training. As a result the lesson prices are slightly higher than our normal Private Lessons.
But we have three simple fixed prices and we don't have hidden extras for extra people joining your lesson. So you can have up to six in your lesson for the same price.
And with us All Day really means All Day – so we start when you're ready and we ski until you want to stop…
PLEASE NOTE:
ALL SKIERS ARE REQUIRED TO BRING AVALANCHE EQUIPMENT FOR ALL OFF-PISTE LESSONS
WHAT DO YOU GET?
A TOP QUALIFIED "BREVET FEDERAL" COACH – LEARN MORE HERE
AN INSTRUCTOR WITH YEARS OF TEACHING EXPERIENCE – LEARN MORE HERE
NO ADDITIONAL CHARGE FOR EXTRA PEOPLE JOINING THE GROUP
A MAXIMUM OF SIX IN THE GROUP FOR SAFETY REASONS
ALL DAY LESSONS REALLY MEAN ALL DAY
(START WHEN YOU'RE READY, FINSH WHEN YOU WANT)
---
DID YOU KNOW WE'RE RATED NUMBER ONE ON TRIPADVISOR?
---

OUR SKI LESSONS AND COACHING: