Verbier Women's Camps
Our women's camps are designed to unite an awesome group of girls to ski together, enjoy the mountains, and learn from the expertise of some of the best female instructors in the alps.
We know that women learn differently from men and by creating a women-only group we can focus on the psychological and physical areas specific to female skiers, and take your technique to the next level.
We run a mixture of weekend and week-long camps with four different levels through the winter, aimed to inspire, motivate and encourage you to have the best time skiing, whilst challenging yourself to improve your skill set to be more confident in the mountains.
On the camp you'll gain a deeper understanding of your technical skills with on-snow coaching, from the off-snow sessions you'll learn about biomechanics, psychology and receive video analysis to enhance your learning even further.
It's a combination designed to help you move off that plateau and conquer the mountain by improving your technique in an inspiring and motivational environment.
From now on "skiing like a girl" is a compliment…
#girlswhoski

WOMEN'S PERFORMANCE CAMPS 2018/19
We coach in small all-female groups with Emma and her team, for either two full days or five full days with off-snow activities too.
Our performance camps will develop technique in all areas of the mountain, both on-piste in carving and short turns, and for higher levels off-piste in variable conditions, powder and bumps.
Our only level which is mainly off-piste is our new Backcountry group. All details about levels are explained below.
AN
AVERAGE DAY
6.30pm (night before)
WELCOME MEETING
9.20am
MEET AT LIFTS
9.30am – 12.00 pm
COACHING
12 – 1pm
LUNCH
1 – 3.30pm
COACHING
3.30
FINISH (OR VIDEO ANALYSIS)
YOUR COURSE INCLUDES:
MAXIMUM OF 8 IN THE GROUP
FIVE HOURS ON SNOW PER DAY
COACHING FROM OUR TEAM OF EXPERTS
BIOMECHANICS & PSYCHOLOGY SESSION
VIDEO ON A MEMORY STICK TO TAKE AWAY
Please not your course fee does not include lift pass, accommodation, or transfers.
OUR LEVELS
INTERMEDIATE:
You are comfortable on blue slopes and most red runs. You want to develop your technical skills so you feel more confident on steeper runs, icy and choppy pistes.
ADVANCED:
You are comfortable skiing all the pistes on the mountain in parallel. You are ready to learn how to do short turns, carving, as well as an introduction to moguls and some basic cruisey off-piste.
EXPERT:
You enjoy skiing pistes with a variety of radii, and you have skied some bumps, itineraries and cruisey off-piste and get down them. You're ready to deepen you understanding of the technical skills to conquer these areas with more finesse and challenge yourself more in the mountains.

BACKCOUNTRY:
You are an all-mountain skier looking to experience an adventure, learn more about the mountains and improve your technical skiing. You feel comfortable skiing off-piste in a variety of conditions including some steep terrain.
The course will cover an introduction to ski touring and avalanche training from a UIAGM guide, plus technical ski coaching from Emma to be able to explore further a field.(Avalanche kit is required for this camp. Only runs on certain weekends).

Accommodation suggestions:
We recommend a few accommodation partners in resort, so click here for more information and if you're looking for a advice please just get in touch.

YOUR COACHES:
We've put together a team of some of the best female ski coaches in the alps to run the Women's Camps, so you can be sure you're going to get the best possible coaching when you come to ski in Verbier.
MASSAGE PARTNER: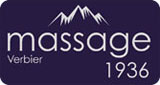 "I connect almost everything that I learn in life back to skiing in one-way or another. Skiing has provided an environment where I can immediately apply things that I learn. Skiing gave me a place to practice my work ethic, motivation, confidence, and the more I have skied, the more those qualities transferred into the rest of my life. Be learning to be confident in my skiing, I learnt to have confidence in myself, my body, my mind, my family, and everything else around me."
Mikaela Shiffrin, World Cup & Olympic Champion

OUR SKI LESSONS AND COACHING: