The ski school started for a very simple reason: Emma and Guy had been friends for ten years, both working as ski instructors in Verbier, and they realised that they had the same simple ambition – to work with a team of highly qualified ski instructors, have fun and make sure that our clients enjoyed skiing in Verbier just as much as we do.
So in 2015 we decided to start a completely new ski school.
We agreed from the beginning that we only wanted to work with like-minded instructors who we trusted completely – committed ski instructors who love the resort and know it like the back of their hands. People like us.
The result is a unique ski school dedicated to delivering the best possible lessons and only working with excellent ski instructors.
Element has been built and developed around these simple priorities:
About our ski school values:
1
A fun, friendly team of coaches
2
We all know Verbier inside out
3
We all have years of experience
4
Everyone is really highly qualified
These commitments are red lines for the ski school that we will not cross. They are at the heart of the Element Concept and we guarantee them.
That way when you ski with the Element team you're guaranteed top quality coaching and a great day on the mountain no matter who teaches you.
We think it's a winning formula. And we want to show you how good our concept really is – so get in touch and let's have a chat.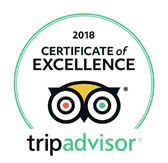 We're very proud to have loads of great reviews on TripAdvisor from our clients.
Have a look and see what people say about us…
OUR SKI LESSONS AND COACHING: