Dates and price:
220 hours coaching

3,500 chf
(that's around £2'650)

9th December – 29th March
The Level 3 instructor (ISIA) training will run throughout the season, taking into consideration the Technical and Teaching exams running in Verbier in March as well as people training with an eye on exams at the end of the season in Hintertux in April – or the following season.
This price includes all training (on and off snow), as well as physical training. It doesn't include your lift pass, travel, accommodation and insurance, but with our knowledge of resort we can help make sure you get the best possible deal on all of these.
We firmly believe that Concept ISIA Training is the best value programme in Verbier.
What do you get?
220 hours of coaching over 11 weeks
Technical training mainly from BASI Trainers
Option to work up to 10 weeks
Maximum 8 in a group
Weekly fitness training with a Personal Trainer
Pre-course fitness training programme
Personal action planning and mentoring
Weekly individual video analysis
Race Training
Avalanche training with a Mountain Guide
Freestyle training from a Pro Freestyle Coach
Element t-shirt and baseball cap
Discount with Ski Service our partner shop
Who runs training?

Emma Cairns
Trainer
BASI Level 4 ISTD
BASI Trainer
Swiss Brevet Federal

Jim Lister
Trainer
BASI Level 4 ISTD
BASI Trainer
British Demo Team

Rupert Goldring
Trainer
BASI Level 4 ISTD
BASI Trainer
British Demo Team

Will Peek
Trainer
BASI Level 4 ISTD
Swiss Brevet Federal

Jake Gough
Trainer
REPs L3 Personal Trainer
BASI Level 4 ISTD
Swiss Brevet Federal
Concept:
ISIA Level 3 Work & Train Programme
Our Level 3 training programme has developed over the last few years with the concept of training with the best coaches through a structured and organised programme designed to prepare instructors to pass their ISIA qualification.
The training approaches the ISIA as a whole, covering all modules to create a well-rounded and talented ski instructor. The jump from Alpine Level 2 to Level 3 (ISIA) is a big one but made easier with the help of our experienced BASI trainers and coaches.
Our Level 3 training programme is intense and demanding, but extremely effective towards achieving your goals. It is designed for serious skiers who have completed their L2 successfully and want to strive to pass their Level 3 exams. We want to attract people who are keen to continue up through the BASI system and are dedicated to a career in ski instruction.
If you are committed to passing the Level 3 qualification then you have to commit to training hard with our awesome team of coaches over the winter.
Designed around the BASI exams:
The training schedule allows trainees to aim towards the ISIA Technical exams running in Verbier, but also for trainees who are planning on taking the exam in Hintertux. And it still works even if you're not taking your exams this year.
Verbier exam dates:
30 March – 3 April 2020
Our Team:
Emma is one of the founders of Element and a BASI Trainer, so she knows the criteria for the BASI Level 3 inside out and is in the perfect position to create your training plan towards the ISIA badge.
We have been running instructor training for over ten years, therefore we have lots of experience at giving people the best possible chance of passing exams.
We have an incredibly strong coaching team, most of which are BASI Trainers who all deliver Level 3 exams. So they are the perfect people to help you achieve your goals on the mountain.
If you would like to see our training programme for the season then please just email and we can send this over.
Finally, if you would like to speak to a BASI Trainer about our programme then please just let us know and we can give you a call.

Prerequisites:
To join the training team we require one of the following qualifications:
BASI level 2
CSIA level 2
PSIA level 2
APSI level 2
NZSIA level 2
Swiss Snowsport level 1
Other qualification*
*If you hold a different qualification please get in touch

Work Opportunities:
The ISIA is the standard we require when we recruit instructors to our full time Element team. We do recruit some of the Concept team at peak season through the winter, however, we cannot guarantee this work.
Therefore, we have a great partnership with Les Elfes in Verbier and they offer Concept trainees jobs with a trial two weeks work over Xmas and then carrying on for the season. They specialise in summer and winter camps and have been teaching skiing in Verbier since 1987, so they know the industry inside out.
Working for Les Elfes can range from 4 – 10 weeks work, depending on your schedule and needs. It is a great balance and gives you the option to work and earn whilst you train. So, to help you make the most of this teaching opportunity, we've scheduled your training to allow you to work with Les Elfes during their busiest weeks which isn't only normal peak season dates.
Working for Les Elfes or with us is optional and we are very happy for instructors to join our programme who would prefer not to work and focus on exams, or already have work with another ski school in town.
Our ISIA programme allows us to see the true potential of our trainees and is the best route to possible employment on a full time basis with Element in the future.

What do the trainees say?:
"From start to finish the programme exceeded expectations. It was tailored to suit everyone in the group with a well-rounded programme to cover all aspects of becoming a better instructor, as well as giving you the tools and knowledge to go on and pass your exams.

The diverse selection of Trainers meant that we got to ski and get trained by some of the best in the business. Along with the fact it was only ever a small group meant the whole experience was tailored to our individual needs. This carried over to the evening PT sessions and days out with various mountain guides throughout the season.

Overall the programme, although intensive, was thoroughly enjoyable and led to incredible changes in all of our skiing while still allowing us to work busy periods so that we could maximise our income during the season. So once again a enormous thank you to Element for a fantastic season!"
James Graham – 2017
Looking for one more reason?
Cheap lift passes for under 24s in Verbier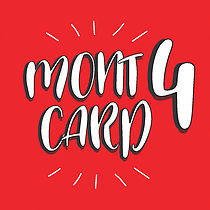 The 4 Valleys has entered into the price war that's been sweeping the Alps, and if you are under 24 you can buy your annual 4 Valleys ski pass for as little 400 chf – that's about £320. It's a huge saving and another great reason to come to Verbier…
Click on the link for the details.
OUR SKI LESSONS AND COACHING: