Our Level 3 work and train programme is designed to help you conquer the BASI ISIA Level 3. With a team of BASI Trainers running the training you know that the coaching is perfectly tailored to passing your exams.
We've really developed the course over the last few years creating a structured and organised programme designed to prepare instructors to pass their ISIA qualification.
The training approaches the ISIA as a whole, covering all modules to create a well-rounded and skilful ski instructor. The jump from Alpine Level 2 to Level 3 (ISIA) is a big one but made easier with the help of our experienced coaching team of BASI trainers.
It's an intense and demanding programme, but extremely effective towards achieving your goals. We've designed the course for serious skiers who have completed their L2 successfully and want to strive to pass their Level 3 exams.
We want to attract people who are keen to continue up through the BASI system and are dedicated to a career in ski instruction.
So if you're committed to passing the BASI Level 3, then you can commit to training hard with our awesome team of coaches over the winter.
---
THE PACKAGE
180 hours coaching
2'950 chf
December – April
The Level 3 instructor (ISIA) training will run throughout the season, including all training (on and off snow), as well as physical training.
It doesn't include your lift pass, travel, accommodation and insurance, but with our knowledge of resort we can help make sure you get the best possible deal on all of these.
We firmly believe that Concept ISIA Training is the best value programme in Verbier, with an amazing team of coaches and a thorough schedule to help you tackle your ISIA exams.
---
ACCOMMODATION
Accommodation in Verbier is hard to find, so we are always keen to help trainees get their season sorted.
This season is no different – and we have confirmed an accommodation package, just click below to read more.

---
ADVICE AND INFORMATION
We know that there are a lot of options out there, so you can scroll down to read more about our programme, or click the links here for advice and information.
Our ISIA blogs cover loads of vital information that can help you make a decision about your training and get some cracking advice from our experts. You can also read more about what makes our ISIA programme different from a few of the others out there.
---
DESIGNED AROUND YOUR BASI EXAMS:
We've planned the training around the BASI exams running in Verbier during the season. Which can add up to a significant saving when you already have a lift pass and accommodation.
You can either aim for the Verbier exams, the Hintertux exams at the end of the season, or if you're not taking your exams this year you can focus on the following season.
VERBIER TEACHING EXAM
25 – 28 March 2024
VERBIER TECHNICAL EXAM
18 – 22 March 2024
HINTERTUX TECHNICAL EXAM
Dates TBC3
VERBIER MOUNTAIN SAFETY EXAMS
22 – 26 January 2024 5 – 9 February 2024 26 Feb – 1 March 202425 – 29 March 2024
(Please talk to your coach before booking any exams.)
WHAT DO YOU GET?
180 hours of coaching over the season
All technical training from BASI Trainers
Options to work – see below
Maximum 8 in a group
Pre-course fitness training programme
Weekly fitness training with a Personal Trainer
Personal action planning and mentoring
Weekly individual video analysis
Avalanche training with a Brevet Federal
Freestyle training from a Pro Freestyle Coach
Race Training
Discount with Ski Service our partner shop
OUR COACHING TEAM
We've put together a team of coaches that give you the best possible preparations for your exams.
Emma Cairns is one of the founders of Element Ski School and she has formed an incredibly strong coaching team all of whom are BASI Trainers, with a number of the coaches delivering Level 3 exams. It's the perfect team to help you achieve your goals on the mountain.
If you would like to see our training programme for the season or want to ask any questions then just get in touch with Emma.
After all, if you have any questions about the programme and about your training plans, who better to ask than a BASI Trainer…?
We're happy to chat on the phone, arrange to call you or arrange a video call – whatever works best for you.

MEET THE COACHES

Emma Cairns
Trainer
BASI Level 4 ISTD
BASI Trainer
Swiss Brevet Federal

Will Peek
Trainer
BASI Level 4 ISTD
BASI Trainer
Swiss Brevet Federal

Rob Wilhelmsson
Trainer
BASI Level 4 ISTD
BASI Trainer
Swiss Brevet Federal

Tom Peek
Trainer
BASI Level 4 ISTD
BASI Trainer
Swiss Brevet Federal

Murray Whyte
Trainer
BASI Level 4 ISTD
BASI Trainer
Swiss Brevet Federal

Jake Gough
Fitness Coach
BASI Level 4 ISTD
Swiss Brevet Federal
REPs L3 Personal Trainer
REQUIRED QUALIFICATIONS
To join the training team we require one of the following qualifications:
BASI level 2
CSIA level 2
APSI level 2
NZSIA level 2
Swiss Snowsport 1
Other qualification*
*If you hold a different qualification please get in touch
---
WHAT ELSE DO YOU NEED?
It's not just a question of the qualifications you need to join the course, there are few more things that we require from members of the programme:
Good level of basic fitness
A motivated and focussed attitude
Professionalism
Team player
Appropriate equipment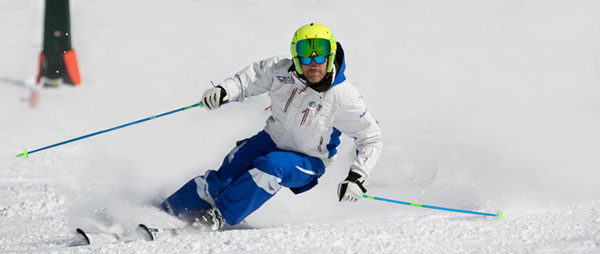 ---
WORK OPPORTUNITIES
When it comes to teaching over the season you have four options (or maybe five) options – so you can pick the best one for you to balance working and training.
Of course your ability to work is determined by your nationality. If you have an EU passport, then a work permit is easy. But if you only hold a British passport then, following Brexit, you cannot get a work permit in Switzerland as a normal ski instructor.
However Student Permits allow you to stay all winter or there are also options to work outside of ski teaching.
Meanwhile should a British-Swiss trade deal emerge from the current notations, then we would expect permits to return as part of that.
1. TEACH FOR LES ELFES
Our relationship with Les Elfes has been a great success for a number of seasons.
They offer Concept trainees jobs subject to an interview, with a two week trial over Christmas and if all goes well then you can keep teaching all winter.
Working for Les Elfes can range from 4 – 10 weeks work, depending on your schedule and needs. It's a great balance and gives you the option to work and earn whilst you train.
Les Elfes busiest weeks aren't always the normal peak season dates, so work can be spread out across the season – which is pretty handy when you're planning work, training and exams…
2. TEACH FOR ELEMENT
Over the years we have offered work to Concept Trainees when we thought they showed great potential and when we thought they would be a good match for a client.
There is no hard and fast rule for working as an Element instructor, but when we think a trainee has impressed us we can sometimes offer work during the peak weeks.
But when a member of the team returns for a second season we can often offer substantially more work – especially as we know them and they might be training a little less.
3. TEACH FOR ANOTHER SCHOOL
If you have a job with another school that's fine – we don't have any problem with instructors working for another school and training with us.
And if you want help to get a job with other ski schools in resort then we are happy to give you advice and put you in touch with the people who deal with recruitment.
4. TRAIN IN VERBIER, TEACH IN ITALY
We have a partnership with a ski school in Italy and you can now head over to teach peak weeks less than an hour away from Verbier.
This applies to UK passport holders as well.
The packages include your wage, accommodation, lift pass, food and a travel allowance.
It's a new situation and allows a maximum of 80 days teaching in Italy. Get in touch for more information.
5. JUST TRAIN
If you are focussed on training and passing your exams, then just taking the season to train and improve is a great idea. We know that work is important – but it can get in the way of training (and powder days)…
AND WE ALWAYS KEEP AN EYE ON THE FUTURE…
Our ISIA programme allows us to see the true potential of our trainees. So we can talent-spot as we see the team develop and pass exams, so when you finish your BASI Level 3 we might well be able to offer you work in the Element Team.
You will already know that it's a competitive industry, but we are always on the look out for people who would be a good fit in our experienced and professional team.
WHAT'S THE FEEDBACK?
---

James G
"My season training with Concept was fantastic.
Lots of training and improvement mixed in with the opportunity to work. Varied trainers from week to week keep the ideas fresh and the sessions interesting.
Video feedback and off snow fitness sessions means that the focus is really on you to improve and develop as an instructor throughout the season.
Thanks again Emma and co 🤙🤙"
---

Yas B
"Concept ISIA training programme was a brilliant experience!
Not only did we get to train with Emma and Will who are inspirational skiers and coaches, we also had the opportunity to train with some of the most amazing BASI examiners throughout the programme.
We always had opportunity for video analysis so that we could understand how to make changes to our skiing and plenty time to free ski and practice too. The training programme also offers fitness sessions with Jake which were always great fun and Emma and Guy always organised many social activities to get everyone together off the hill.
A fantastic experience that I would recommend to anyone training for their ISIA or just looking to improve their skiing."
---

Hope S
"I really enjoyed my time training the Concept team, training with Emma and Will was amazing!
We also got to train with loads of other BASI trainers over different weeks which was brilliant.
Being able to work alongside training was really helpful and great prep for any teach exams. Guy and Emma were always there when anyone needed anything and really helped with settling in during the first few weeks.
Training sessions with Jake were loads of fun and ensured we were all as fit and ready for training as we could be."
HOW DO YOU JOIN THE TEAM?
The Concept team is a professional and hard-working group that's motivated to succeed and pass the Level 3 qualification – so it's vital that the dynamic within the group is just right.
To ensure this we have an application process followed by an interview. This ensures we have a professional team that really gels.
So if you'd like to join the team then just click below to contact us and start your application.
LOOKING FOR ONE MORE REASON?
Cheap lift passes for under 24s in Verbier

If you are under 24 you can buy your annual 4 Valleys ski pass for as little as 400 chf (if you buy before November 1st). It's a huge saving and another great reason to come to Verbier…
Click here for the details and to buy your pass.
OUR SKI LESSONS AND COACHING: