---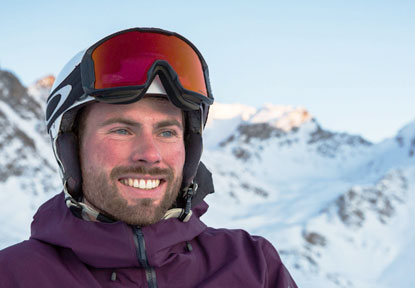 WINTER IS COMING
SO IT'S TIME TO GET YOUR KIT SORTED
Will is a BASI Trainer also runs a ski shop, so he knows what's what….
And he's had a look at the best skis for your BASI exams this season…
---
It's that time of year again, it's starting to get colder and the days are getting shorter, winter is coming! It's time to get your kit sorted, whether you're starting out on your journey towards BASI level 3 or you are a few seasons in to level 4 training, read on for some advice on the best tools for the job. 


You probably already know this, but I'll say it anyway: having the correct skis – from the beginning of your training – is essential for maximising your speed of progress.
If you're committing to training, buying a good pair of skis and boots is not the biggest commitment you'll make, but it's definitely one of the most important.
In this blog I will provide my thoughts on the best skis and boots for your BASI exams. This is based on my own experience testing skis, coaching for, and examining on BASI exams over the past few years.
This is just my view of the best options out there, other options do exist.
---
SKI BOOTS
Starting with boots, don't just buy the best deal online – make sure you visit your nearest boot fitter and they can match you up to the right brand, model and size for your feet.


Make sure you tell the boot fitter you want a piste performance or an off the shelf race boot (steer clear of plug boots unless you want to be in agony all season). In terms of flex rating, it is tough to say exactly as it massively varies depending on where you're at in your training and how heavy you are.
But as a very general guide, you'll be looking at 110-130 flex.
A quick word of warning as I have seen this quite often, don't let the boot fitter sell you a free-ride boot, although they can have a flex of up to 130, they're not actually that stiff and do not perform well for piste performance skiing.
As well as being too soft, they're also too upright and don't tend to have as precise a fit.
As a bit of a guide as to the models you might come across at the boot fitters, the following are some good options:
Lange
RS range
Off-the-shelf race boot, not super stiff but also have the advantage of a narrow or wide option.
They also have the Shadow range which is a slightly toned down version, these will be fine if you're on your level 3.

Rossignol
They make exactly the same boot as the RS as the parent company are the same, their version is called the Hero.

Head
Raptor range
These seem to come out pretty stiff compared to other brands, so err on the side of caution with the flex rating.

Tecnica
Firebird
Good for very narrow feet, even the wider option is still pretty narrow.

Nordica
Doberman
Very similar to the Firebird above.
Now read on for some ski advice…
---
SKIS:
Purchasing the correct skis can be a bit of minefield, one of the most common issues is that people buy a ski too stiff for their level/weight, or they stay on a ski which is too soft and worn out, for too long.
If the ski is too stiff, you'll struggle to stay centred and balanced, the sweet spot of the ski is much smaller and if you get it wrong you can struggle to effect (bend) the ski, leading to no grip and performance in the turn.
If the ski is too soft, it might feel a little more forgiving in the bumps and soft snow, but as soon as the speed increases or the snow hardens, you'll really struggle for grip. The ski over flexes and twists, leading to a loss of grip.
Judging the correct stiffness can be a little tricky, it's good to go off how you peers have performed on certain skis and also your coach's recommendations. Based on my experience I have outlined some typically good options for people at different stages in their level 3/4 journey.
Please not that if you are heavier or lighter, you may need to move to a stiffer or softer ski than someone else at a similar level.
So with this in mind, here are some recommendations. These are also all appropriate in terms of width under foot and radius.
---
OPTIONS FOR NEW LEVEL 3 TRAINEES:
Below are some softer options within the piste performance range of skis, they allow your to remain balanced and work on slower fundamental skills, while also having enough beef to handle the full speed long and short turns you'll need to perform at level 3.
There is some crossover with level 2 skis here, if you have one of these skis from your level 2 and it had less than a full season of use, you could use this for your initial level 3 training.
Some good examples include the Head e-Magnum, the Salomon X/Max 12, or the Dynastar Speed 763. Dynastar and Head both offer women's specific versions too, called the Dynastar E-Lite and Head Super Joy.


Taking a new set of these into level 3 will work for most people, some heavier people may find them a little soft and may want to look at the options below.
---
OPTIONS FOR ESTABLISHED LEVEL 3 TRAINEES OR FOR NEW LEVEL 4 TRAINEES:
Below are some stiffer options, these are the next step up. For those who were really comfortable on the level 2 exam and starting level 3 or an experienced level 3 trainee looking for something stiffer.
It is worth pointing out that a lot of these skis sit just under the race department skis and tend to be unisex.
The Head World Cup Rebels e-speed or e-race are my favoured options here. You have the e-speed which has a straighter side cut (longer radius), particularly this year as they have updated it. Then you have the e-race which is a shorter radius and probably the favoured option for most people.

Other than the radius, they have the same construction, so they feel similarly stiff, giving excellent hold on the firm stuff. They provide a nice balance of stiffness under the foot, but enough give in the tip and tail that they perform well across all the strands we train for technical exams.

The Salomon S/Race GS 10 and 12 are both great options which I have had trainees succeed on. The 10 is a little softer than the 12, so you've got options to suit your level/weight. They also look great!

Finally, the Atomic G7 is a tried and tested option, I think it's a little less stiff than the two options above, but a great choice nonetheless. Especially if you're earlier on in your level 3 training or if you are quite a light build.
---
OPTIONS FOR LEVEL 4 TRAINEES:
Once you get to the level 4, the options thin out a little bit and not all brands produce something that aligns well with the skiing we perform during BASI exams. Our requirements for the ski become quite niche compared to your average skier. 

I also think that by this point, there is a little more variability in people's preference for the stiffness and radius of the ski, but you should have a good idea of this yourself by now. For me, I think the sweet spot is a 175cm, 16-18m radius and pretty stiff, but not crazy firm along the whole length of the ski. The reason for this is that I think going too stiff can make bumps and short turns quite tough, being able to bend the tip and tail without too much resistance is pretty nice to have in these strands.
For me, the Head E-Race Pro and E-Speed Pro hit the nail on the head. Depending on length chosen, you've got the option of 15/16m radius with the E-Race and 17/19m radius with the E-Speed. They're easily firm enough to give you hold and grip on hard pack, but enough flex to make shorts and bumps a breeze. The E-Speed has changed a bit for this coming season, with a little less shape and it will also be a little stiffer, which will make that model also a better choice for those who are a little heavier. The E-race Pro has not changed from last year and so this will be the slightly softer and shorter radius option, I think this is the cream of the crop if you want a radius around 15/16m, rather than 18/19m.

Next up, we have the Dynastar Speed Course Master GS Konect, these represent a slightly stiffer option than the Head skis. They are awesome in long turns, so they would be a good option if you're struggling to deal with the higher gradient and speed of level 4 longs. If you're struggling with shorts and bumps, you might find these quite tough to manage. They offer a version with a race plate and 'Konect' version without a plate. The latter is best suited to all but the heaviest skiers.

Finally, the Atomic G9 is another tried and tested option for the level 4 tech exam, I have also seen plenty of people passing the level 4 on this ski. Atomic have an amazing racing pedigree, so these are always going to be up there. Again, it offers a nice balance of a stiff, high end construction, without being too much to handle.

There are some other good options out there from brands such as Salomon, Blizzard and Nordica but I don't have such an in depth knowledge of these.
If you're looking for more in depth advice and generous BASI discounts on gear, don't hesitate to get in touch with our partners Fluid Lines. Fluid Lines have four BASI level 4's and two BASI trainers on the team, so they are very well placed to advise you!
Once you're kitted out, the next step is to organise your training, please do not hesitate to get in touch if you want to discuss training for your level 3 or 4 with us in Verbier this winter!
---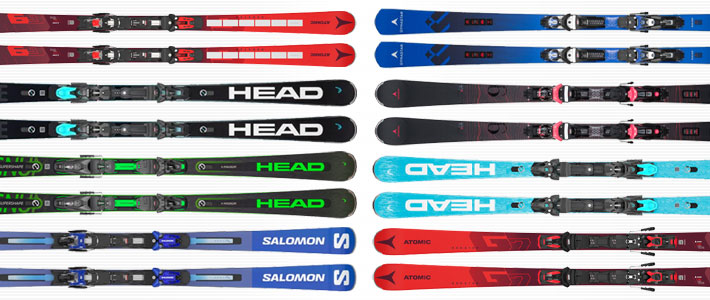 BASI LEVEL 3 AND LEVEL 4 TRAINING – SKI ADVICE 2023 2024