BASI GAP COURSES
Element is very proud to be running Peak Leaders delivering BASI Ski Instructor Courses. These "gap" courses run pre-season in Argentina, Saas Fee and also during the winter in Verbier.
Emma, Jake and Will are in charge of instructor training. Emma is a BASI Trainer so she knows what the examiners will be looking for and also what you need to change to get there. Meanwhile Jake and Will are both BASI Level 4 – so they've both completed the entire BASI system, and they know the requirements inside out.
By booking onto Peak Leaders ski instructor courses you will be assured of focused, quality coaching from Element's trainers whilst you work towards your BASI Level 1 and 2 exams. The programme will put you in the best possible position to pass these exams.
During the course, you will also undertake ski school experience. Shadowing already qualified instructors during their lessons is an invaluable way to gain insight into how to deliver an excellent lesson. During the courses, you will be able to use Peak Leaders' and Element's vast network of contacts to help secure a job after the course. We also arrange interviews during the courses to help you go on and work straight after the exams.
Which means you can get skiing and teaching straight away.
To find out more information on the Argentina course in the summer, the Saas Fee course in Autumn or the Verbier course in winter please just get in touch with us at Peak Leaders.

Working with Les Elfes in Verbier
We are very lucky to work with Les Elfes International. It's a family owned business that run summer and winter camps and and they've been teaching skiing here in Verbier since 1987.
As part of our unique relationship with Les Elfes they offer jobs (subject to interview) to successful trainees. So as soon as you pass your exams you can start work and be on the hill teaching for the second half of your season.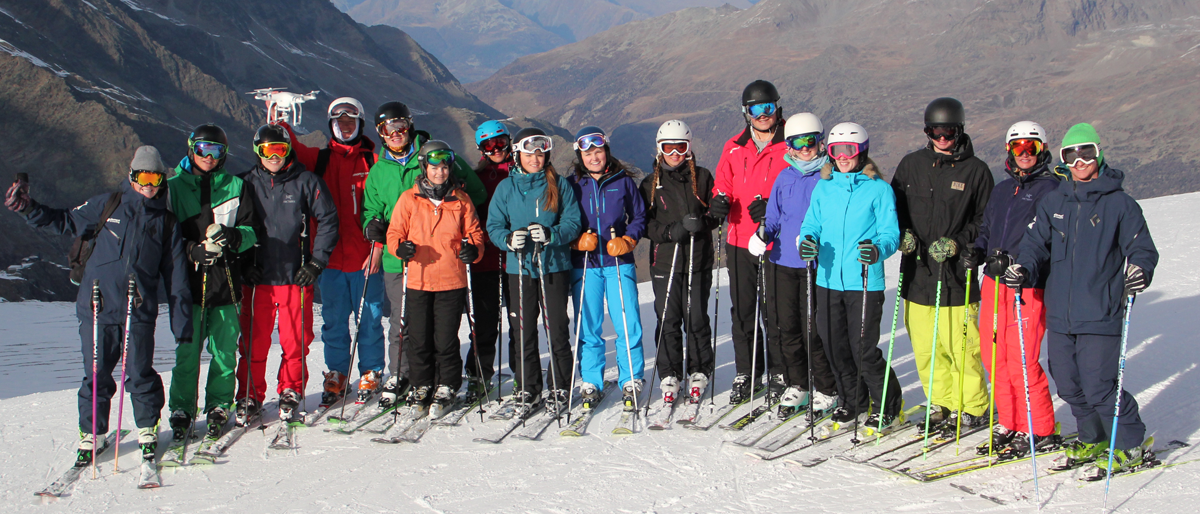 OUR SKI LESSONS AND COACHING: