---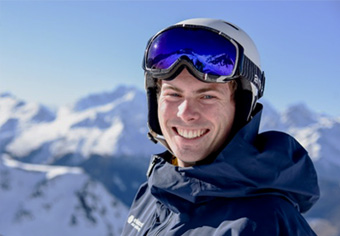 TAKING YOUR BASI LEVEL 3 EXAMS?
SO WHICH SKIS DO YOU NEED?
Our Concept Coach Will gives us the low-down on which skis are best suited to training for the BASI ISIA exams.

---
Planning a season of level 3 ski instructor training, but not sure which ski to buy? Well read on a for our thoughts on how you can narrow down the options and find a ski that works for you.
First of all, if you are reading this then you are on the right track, it is essential you reassess your equipment as you move from level 2 to level 3.
Whether you're training for BASI, NZSIA or CASI you need to ramp up the level of performance and your equipment needs to be up to that challenge.
Our logic is that if you have the correct equipment from the beginning you can make the most of your training time in the season and be ready to take your exams even sooner!
---
THERE'S A LOT OF CHOICE…
Now, there are a lot of option out there when looking at performance piste skis and you will probably have chatted with many level 3 instructors who will have their own opinions based on which ski they used for their courses.
So let's just try and simplify it and give you a few criteria to narrow down the options in an objective manner.
---
PICKING THE RIGHT TYPE
First of all, it must be a 'piste performance' ski, but realistically not a 'race' ski and certainly not a FIS regulated race ski!
Opting for a ski which is designed for the best in the world is not a good idea, however there is a requirement for a level of performance from the ski and as such, you need something that will hold when you're aiming to grip on firm snow. So a ski which is still a stiff, 'advanced/expert' ski is what you are looking for. Gauging the stiffness of a ski without skiing on it is difficult, but generally you are looking to the top end of the piste ski range for a given brand (but not a race ski remember!).
The other factor here is your weight, if you are heavier than average then a stiffer ski will be beneficial, otherwise the ski will twist off too easily and you'll lose grip just when you need it.
Equally, a ski that is too stiff for your weight and ability will 'take you for a ride', you will find it difficult to locate the sweet spot of the ski and therefore struggle to meet the performance criteria for level 3.
So the message here is that this is a fairly individual factor, when recommending skis I always find out what the person has skied before as this provides a basis for the next pair in terms of ski flex.
---
LENGTH AND RADIUS
The next things to consider are the length and the radius.
The radius is priority here and finding a ski of the correct radius and length combination for you will really simplify the list of options for you.
Based on our own experiences in training as well as what BASI Trainers are saying, you want to be on something with a radius somewhere between 14-18m.
Remember: Buying a very short slalom ski radius to make short turns 'easier' is not a good idea. A longer radius helps you learn the movement pattern properly and execute it in your short turns – which is what Trainers want to see.
In terms of length of the ski, I know it is a crude measure, but something between chin and head height is actually a good starting point. But you will be slightly dictated to by the ski's length options for the turn radius you are looking for.
It's important to remember that shorter skis aren't 'easier to turn' and longer skis aren't 'harder' if you've got a good position on the skis.
---
WIDTH UNDER FOOT
Finally, there is the width of the ski underfoot. This needs to be no more than 75mm at the most and could be just under 70mm for some piste skis.
Generally speaking, a narrower ski will perform better on piste performance as it will roll more easily edge to edge, but will be less forgiving in the variables.
So for level 3 – where piste performance is king – closer to 70mm underfoot makes sense.
---
SOME SUGGESTIONS
To get you started, here are my recommendations – these are all skis I have skied on the 2019/20 ski test last winter.
To give an example for ski lengths: for an average male weighing 75-80kgs and 180cm tall, I'd suggest a Dynastar Speedzone 12 Ti at 174cm, or a Head i.magnum 177cm would be a good choice.
Dynastar Speedzone 12 Ti

Salomon S/Max Blast

Head Supershape i.magnum
Atomic Redster G7

---
To find out more about our BASI Level 3 coaching programme click here or just get in touch to speak to one of our coaches.
---
ISIA TRAINING – SKI ADVICE 2019 2020