---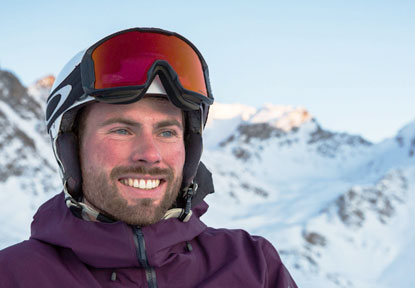 GET READY FOR TRAINING
HERE ARE THE BEST TOOLS FOR THE JOB
BASI Trainer and ski expert Will Peek has a look at the best skis for BASI exams…

---
It is no secret that the level 3 and 4 technical exams are no walk in the park. For most, it take months/seasons of hard work and dedication to progress their skiing to the required standard.
Something you may well have heard before in sport, is the phrase "control the controllables". One of those controllables is your equipment. Far too often, we see trainees wasting training time using poor or inappropriate equipment.
Doesn't it seem crazy to spend thousands on training and stop short at investing in the right gear?!
In this blog I will provide my thoughts on the best skis and boots for your BASI exams. This is based on my own experience testing skis and coaching others over the past few seasons. But, please note, this is not an exhaustive list and there are other good options out there.
I'll start with skis and move on to some boot advice at the end.
---
SKIS:
The key considerations here are the length, radius and stiffness of the ski.
Most guys will ski on 170-180cm and girls who are typically a little shorter; 160-170. But, don't get too hung up on this, as sometimes this can limit your choice of radius. The radius and stiffness of the ski are probably more important to helping you achieve that elusive technical criteria.
On the radius we're looking at 14m-18m, but in my opinion the sweet spot really is around 16m, for guys. For most girls, it is likely you will ski on slighter shorter skis which tend to have a shorter radius also, so 12m-16m is a more realistic range.
Finally, the rigidity of the ski is extremely important to consider, contrary to popular belief this is not all about standing there in the shop and doing the classic flexing of the ski along its length. Even the highest performance race skis for disciplines like slalom, have a surprising amount of flexion along their length. What really matters is the torsional stiffness, how easily the ski can twist. If it twists too much when you put it on an edge, you'll lose grip.
In practice, if you go for something super stiff, you will likely find great stability in long turns but struggle a little more in the other strands. This is because the sweet spot is that bit smaller and more difficult to find, especially in variable snow or bumps. You can find yourself regularly thrown away from a balanced and centred position and struggle to work the ski properly.
Equally, going too soft will mean you struggle for grip at speed or on really firm snow. A final point to consider here is that heavier skiers will always need a stiffer ski than lighter skiers for a given ability level.
So with this in mind, here are some recommendations…
---
OPTIONS FOR NEW LEVEL 3 TRAINEES:
Most people benefit from something a little easier going initially, something a little softer, with a larger sweet spot. This can make it easier to work on fundamental movement patterns, but with enough performance to push you to a new level.
Some good examples include the Head e-Magnum, the Salomon X/Max 12, or the Dynastar Speed 763. Dynastar and Head both offer women's specific versions too, called the Dynastar E-Lite and Head Super Joy.


However someone who easily met the criteria at level 2 or someone who has some level 3 training under their belt might find these a little soft and unstable on the steeper and/or firmer stuff.
---
OPTIONS FOR ESTABLISHED LEVEL 3 TRAINEES OR FOR NEW LEVEL 4 TRAINEES:
The skis below would be well suited if you have already done some level 3 training and have found you're on something too soft, or looking to replace your existing set up. Equally, for newly qualified level 3's, starting to think about level 4.
On the whole, to really simplify things, these skis are just beefed up with a layer or layers of metal. This increases the stiffness of the ski, allowing it to work better at speed, on steeper and firmer pistes. Here, the pressure build in the arc is much higher, so the ski needs to be able to more rigid withstand this and still perform. They may also have a race plate, which adds rigidity, but it also raises your boot off the snow a little more, allowing you to edge the ski further and more easily.
It is worth noting that a lot of these skis sit just under the race department skis and they tend not to offer a men's or women's specific option. They are also unfortunately more pricey!
In my opinion, the Head World Cup Rebels e-speed and e-race are the best options here, the e-speed having a slighter longer radius for a given length. Otherwise, they are pretty similar in the way they ski and feel. The combination of radius and length options, along with the flex level on these, makes them the perfect tech ski. These could also easily carry you through to L4 training if you're a lighter build.

We also have the Salomon S/Race GS 10 or S/Race GS 12. The GS 12 is similar to the GS 10, but stiffer and slightly longer in radius. I have seen a number of trainees at level 3 enjoy these skis and get good results.

Finally, there is the Atomic G7 which we have seen people succeed on many times. I wouldn't say it's super stiff, you would certainly want something more if you're at the top end of L3 and moving on to L4 soon.

---
OPTIONS FOR LEVEL 4 TRAINEES:
As we move on to Level 4 training, the demands on us and also the ski, step up again. The following skis are at the top end of the piste performance ranges out there. They are often included in a brand's race department range, so just be careful here, as sometimes their websites can be a little confusing.
I skied on the Head World Cup Rebels E-Speed Pro last season and absolutely loved it. It has a really great balance of attributes for the kind of skiing we have to perform. It feels solid and stable in long turns but also soft enough along its length for short turns and also bumps. The E-Race Pro is also a good option if you want a slightly shorter radius. They have had a bit of a reputation for delaminations over the past few years, but they seemed to have sorted this out now.

You also have the Dynastar Speed Course Master GS Konect, but these do feel much more suited to fast long turns than anything else. They do ski unbelievably well for long turns but they are very stiff and can feel difficult to bend in a short turn and tough in the bumps. As a result it is best to get the Konect binding option as it is a little easier going than with the full race plate.

Finally, the Atomic G9 is also a great ski for those who are nearing their level 4 exam. They freshened these up going into last season, with the addition of the shiny new top sheet. I have on good authority that this new version feels a lot more lively than before. However this version does come with a hefty price tag. A great ski for this level though and we have seen plenty of successful candidates using it.
---
SKI BOOTS
As always, don't buy online unless you have bought a particular model before and you know it works for you. Get yourself down to a boot fitter and they'll match you up with a brand/shell shape that suits you. They can also help with footbeds if you have funky feet.
In terms of flex rating, be aware that this does vary from brand to brand. For example Head and atomic are known for being pretty stiff, but Lange and Rossi often feel softer for a given flex rating. Aim for around 110-120 flex for women and 120-130 flex for most men. Race department boots are not a good idea, you're not on the world cup and you'll struggle to flex them.
Some great option here are the Lange RS range, the Head Vector or non WCR Raptor ranges, or the Atomic Ultra range for example.
Also beware of freeride boots, some may claim to be 130 or even 140 flex, but the reality is that they're not and they do not flex progressively like a piste performance boot. They're also too upright for piste performance skiing. Unfortunately, you will not find a boot that can work well for touring and your mountain safety exams and also work well for tech skiing on piste.
If you really can't stretch to two sets of boots, get some performance boots focussed towards the tech, you can still ski tour in those with a frame touring binding that doesn't require pin inserts on the toe.
Once you're kitted out, the next step is to organise your training! Please do not hesitate to get in touch if you want to discuss training for your level 3 or 4 with us in Verbier this winter!
---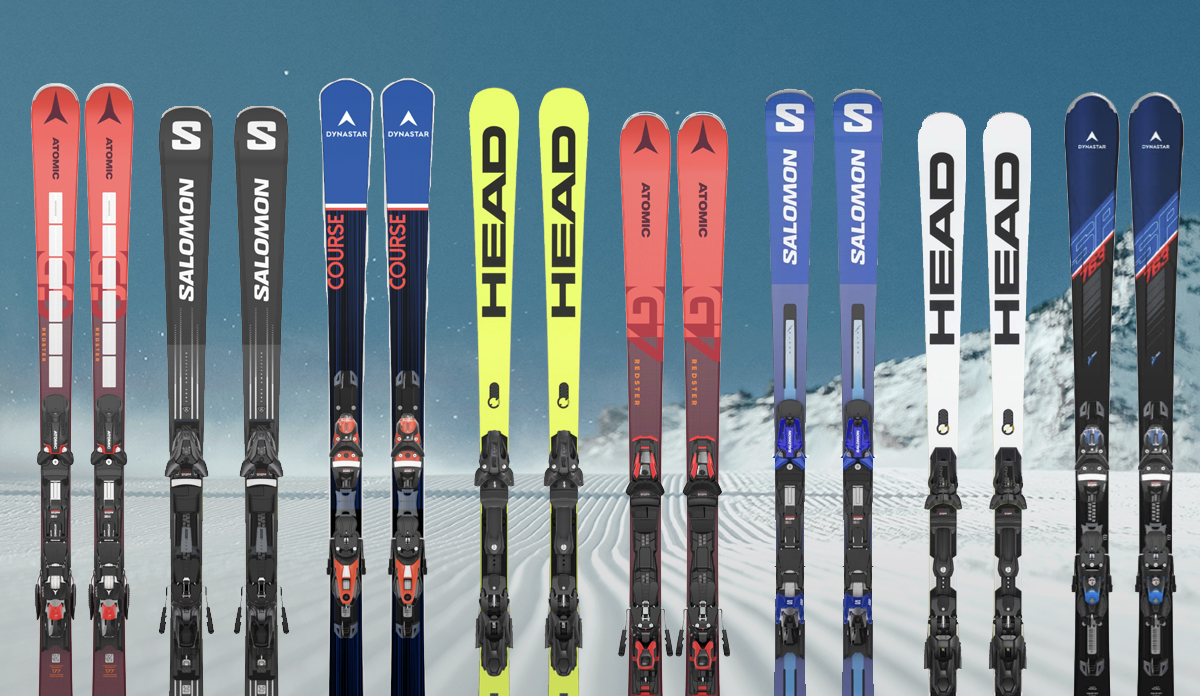 BASI LEVEL 3 AND LEVEL 4 TRAINING – SKI ADVICE 2022 2023