---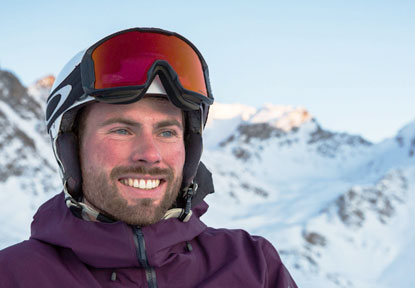 CHOOSING KIT FOR BASI 3 AND BASI 4 TRAINING?
HERE'S EVERYTHING YOU NEED TO KNOW
BASI Trainer and ski expert Will Peek has been looking at the best tools for BASI exams…

---
HOW TO PICK THE RIGHT EQUIPMENT
If you have decided to take on the BASI Level 3 or 4 qualifications, you'll be well aware that the technical standard required is pretty demanding!
As such, it is super important to get set up on the correct equipment for both the exams themselves, but also any training you undertake beforehand.
In this blog I will provide my thoughts on the best options out there at the moment, based on my own experience testing skis as well as my experience coaching others over the past few seasons.
Please note this is not an exhaustive list and there are other good options out there. This is a guide to help you understand the requirements and some good options that could be right for you.
As always, if you aren't sure talk to your coach and we can also recommend some great shops who understand the requirements for BASI ski exams.
I'll start by focussing on options for skis for Level 3 and Level 4, but I'll also discuss boots at the end of the blog.
---
CHOOSING SKIS
Some of the key things to consider here are the length, radius and stiffness of the ski.
Most guys will be looking at skis between 170-180cm and girls between 160-170, but don't get too hung up on this.
The key is to get a radius that works well for all strands of technical skiing and is stiff enough to handle the piste performance turns.
Generally I'd say anything from 14m-18m radius is good but in my opinion the sweet spot really is around 16m, for male trainees.
For most female trainees, it's likely you will ski on slighter shorter skis which tend to be shorter radius as well. So 12m-16m is a more realistic range.
Then you need to decide how punchy you go on the stiffness of the ski.
If you go for something super stiff, you will likely find great stability in long turns but struggle a little more in the other strands.
This is because the sweet spot on these stiffer skis is that bit smaller and more difficult to find – especially in variable snow or bumps.
Equally, going too soft will mean you struggle for grip at speed or on really firm snow.
Another point to remember here is that heavier skiers will always need a stiffer ski than lighter skiers, so you need the correct stiffness for you.
So with this in mind, here are some recommendations…
---
Options for new level 3 trainees:
If you're fresh off the level 2 and taking your first steps towards the level 3, in most cases it would make sense to go for something a little softer and more forgiving to help you get the fundamental movements right on skis with a bigger sweet spot.
A couple of good examples include the Dynastar Speed 763, the Head e-Magnum or the Salomon X/Max 12.
Dynastar and Head both offer women's specific versions too, called the Dynastar E-Lite and Head Super Joy.


However someone who has done some training towards their level 3 might find these a little soft and unstable on the steeper and/or firmer stuff.
---
Options for established level 3 trainees or new level 4 trainees:
The skis below would be well suited if you have already done some level 3 training and have found you're on something too soft, or looking to replace your existing set up. Equally, for newly qualified level 3's, starting to think about level 4.
These skis are stiffer, with more metal used in the construction and often a race plate which increases the stiffness further. It also raises your boot off the snow a little more, allowing you to edge the ski further and more easily. It is worth noting that a lot of these skis sit just under the race department skis and they tend not to offer a men's or women's specific option.
The Head e-speed or e-race are great options here, the e-race having a slighter shorter radius for a given length, but otherwise quite similar in feel. I have always been really impressed with these skis and they also look really sharp (not essential, but it helps)! These could easily carry you through to L4 training.

We also have the Salomon S/Max Blast or S/Race Rush GS, the latter being similar to the Blast, but stiffer and slightly longer in radius. I have seen a number of trainees perform really well at the level 3 standard on these skis.

Or there is the Nordica Spitfire range, with the Dobermann Spitfire 70 Pro piston, which is a pretty stiff option, more for the strong L3 or L4 groups.

Finally, there is the Atomic G7 which has been a popular and successful ski for many level 3's, although they would top out in L4 training scenarios, which is where the stiffer G9 comes in…

---
Options for Level 4 trainees:
If you have already settled into level 4 training or a heavier build, then these options will provide a bit more punch to help you handle the steeps and faster speeds of the piste performance elements of the BASI Level 4.
The Dynastar Speed Course Master GS Konect is a nice option that definitely provides a really solid feel at speed, but can be guilty of people quite hard work in short turns. It is best to get the Konect binding option as it is a little easier going than with the full race plate.

Alternatively we have the Head E-speed pro or E-race pro, which are slightly beefed up versions of the non-pro versions above. These would be my top pick for most people.

Finally, the Atomic G9 is also a great ski for those who are nearing their level 4 exam, providing a good balance of length, radius and a really solid feel when the snow gets firm.

---
SKI BOOTS:
To finish off, a few comments on boots.
The most important thing to note, as always, is to get them fitted by a reputable boot fitter who can select a shell shape and brand which suits your foot and to make any adjustments or footbeds that may be applicable.
I see too many instructors putting themselves through so much unnecessary pain, either because they don't get them fitted properly or they go too far towards the full race models.
Skiers at our level do not need a race department boot, we should be looking at the top end of the piste performance range or the 'punter' race boots as we call them.
Something around 110-120 flex for women and 120-130 flex for most men.
Some great option here are the Lange RS range, the Head Vector or non WCR Raptor ranges, or the Atomic Ultra range for example.
Equally, it is important to not go too soft or venture into the freeride boot ranges in the hope that you can find one boot to do it all.
You will not find a boot which hits the spot for your touring needs on the mountain safety courses, which can also perform well enough on-piste for your tech exams. Freeride boots are too upright, not stiff enough (even if they say they're the same flex) and often not a very precise fit.
If you really can't stretch to two sets of boots, get some performance boots focussed towards the tech, you can still ski tour in those with a frame touring binding that doesn't require pin inserts on the toe.
Once you're kitted out, the next step is to organise your training!
And if all this has whetted your appetite to start training, then don't hesitate to get in touch if you want to discuss training for your BASI Level 3 training or BASI Level 4 training with us in Verbier!
---
A big thank you to Fluid Lines for advice with this blog.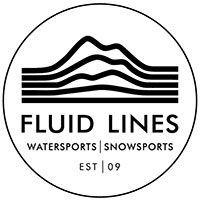 BASI Level 3 and Level 4 training – ski advice 2021 2022