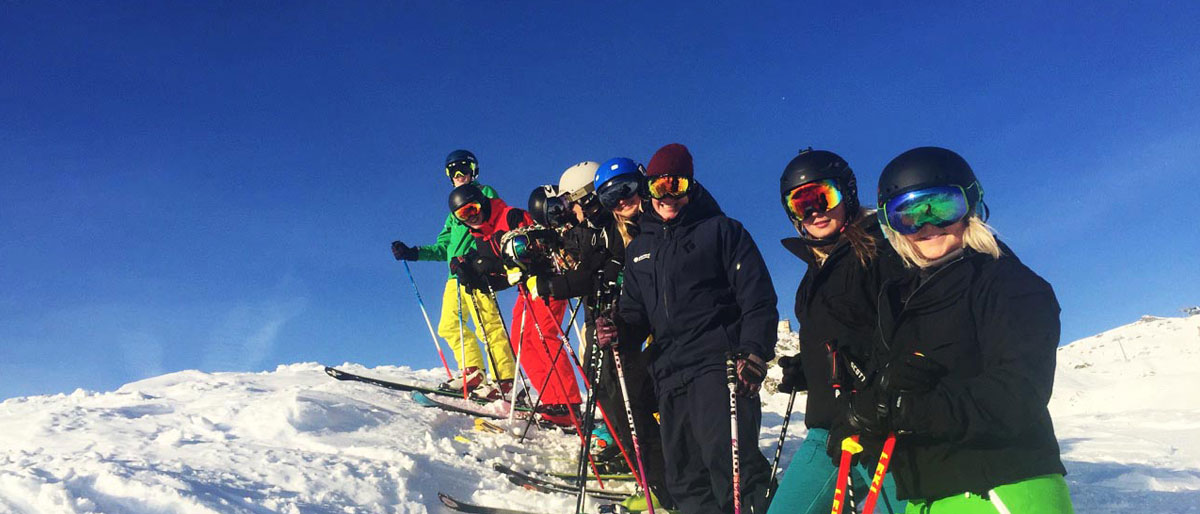 Yes, it's started.
With the snow hitting Verbier last week we've had the perfect preparations for the Peak Leaders gap course which kicked off today.
Now it's only Day One, so we're not about to tell you anything earth shattering. After all today is about introductions, remembering everybody's names (always tricky when you're all in helmets and goggles) and remembering how to ski.
So the team has been introduced to the terrain of Verbier and Emma has been taking them through the structure and content of the course – plus letting everyone have a blast around and get their ski legs back. If we have one piece of advice it's try to keep up – Ms Cairns is well known for liking a little high speed carving when the pistes are in this kind of amazing condition…
So a big welcome to Fran, Chloe, Olivia, Billy, Ed, Max, Will and Joe. It's going to be emotional.
We'll bring you more as soon as we can, if Emma has her way it will be more drone footage and if Jake has his way he won't be the one editing it again.
But for now here's a taster of day one. And we can confirm the views and the pistes are above average..
Peak Leaders Ski Instructor Training: Day 1