---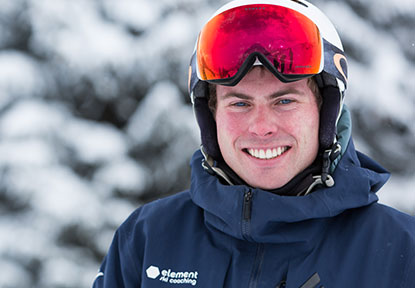 OFF PISTE SKIING:
HOW TO START EXPLORING THE BACKCOUNTRY
In another blog aimed at ISIA trainees, Will looks at the off-piste environment and how to makes sure you're safe and properly prepared.

---
In our last ISIA Training blog we talked about the importance of mixing up your training to develop yourself as a well rounded skier of the whole mountain.
In particular we talked about the huge benefits of backcountry skiing for your overall technique., with particular mention to off-piste skiing.
However, this area of the sport is considerably more risky, so we thought it would be relevant (and responsible) to write a follow up blog about preparing yourself for your first off-piste adventures.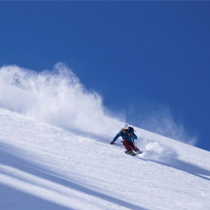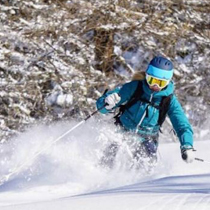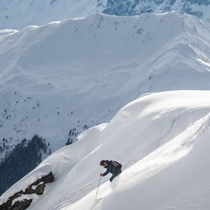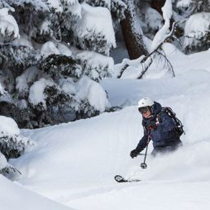 ---
An overview:
Although skiing off-piste will always include an element of risk, with the correct knowledge and decision making, this risk can be significantly reduced.
I am always surprised by how many experienced instructors lack any considerable experience and confidence off-piste skiing.
This makes tackling the BASI level 3 mountain safety and Level 4 European Mountain Safety exams very challenging, but also teaching off-piste ski lessons after qualifying can be pretty daunting if you only have the minimum amount of experience required by these exams.
So now is the time to start venturing into the backcountry – particularly if you are looking at going the whole way through the BASI system and have ambitions to teach off piste in the future.
This gives you time to build it up gradually, in terms of difficulty but also in terms of terrain and it's associated risk level.
Our first bit of advice is to start easy and only raise the bar as you feel your knowledge, experience and skiing ability is adequate to do so.
Starting out, you can benefit a lot from spending some time just off the sides of pistes and also any marked itinerary runs your resort may have.
For example, in Verbier we have a number of amazing itineraries which are patrolled to offer safe skiing from an avalanche point of view.
The terrain on these slopes is both varied but very challenging in places, offering the perfect entry level to real back-country skiing without the risk.


---
First things first, get equipped:
The first thing you must do when planning to ski any off-piste beyond marked itineraries or the few metres by the side of the piste, is to get kitted up with the right gear.
The essentials are:
A transceiver
A shovel
A probe
A backpack
The transceiver allows you to be found if buried but also enables you to locate another transceiver if someone else is buried.
The probe will help help you precisely locate the buried person, and then the shovel is for digging them out.
The backpack is to carry the shovel and probe – and any other safety items you are taking on your trip.
It is one thing to buy this kit, but another to know how to use it.
So make sure you know your equipment inside out and are comfortable using it. When finding a buried person every second counts, so you need to use the kit to find them as fast as possible.
According to a recent study on avalanche burials, the survival rate is 90% for people found and rescued within 15 minutes, but this drops to 30% by 30 minutes. So getting to that person quickly is essential.
You will have the opportunity to learn the search process on your BASI Level 3 Mountain Safety exam, but it is definitely worth learning beforehand and getting some practice searches in the bag.
There are plenty of other items that are important to carry (first aid kits, food, liquids, a radio or mobile phone, etc) but the items above are the bare minimum. Avalanche bags – often called ABS bags – are very expensive but in an emergency they can be inflated to stop you being dragged beneath the snow. They are not essential but worth considering.
Something to always keep in mind is that all this gear is very much 'rescue' equipment, not 'safety' equipment as it is often called.
Having this kit will not keep you safe, but if something does happen it will massively increase your chances of a successful rescue.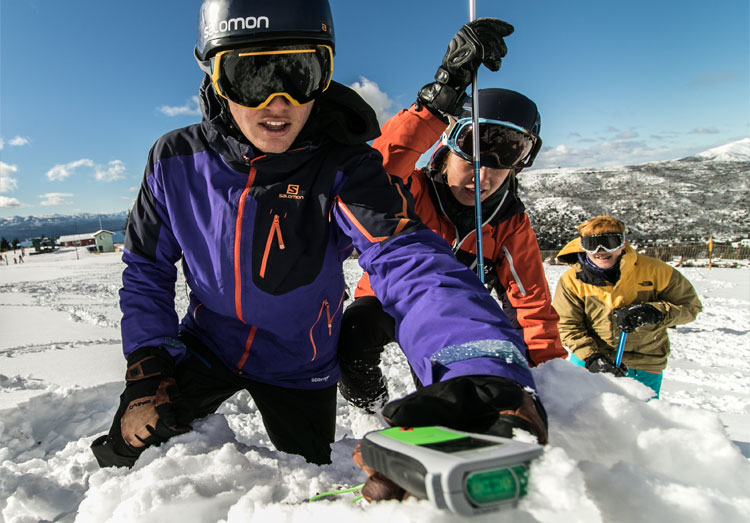 ---
Grow your knowledge:
With this in mind, the best way to keep yourself safe when skiing off piste is to avoid triggering an avalanche or getting caught in an avalanche in the first place.
This is where your knowledge and experience come in.
We will not delve into the full intricacies of the snow, weather, slope angle etc, but there are a lot of good articles around the internet and books which go into considerable detail and we will likely cover this in another blog.
Take the time to learn the basics at first, either through your own research or from a qualified professional.
Again, as the Level 3 Mountain Safety is a fairly introductory course, you will have the opportunity to learn a lot during that week (and there's a good reading list to help you prepare).
---
Build confidence and experience:
Once equipped with this the right kit and a base level of knowledge, it's time to get out on the mountain.
The key here is to know where you want to go and apply some of that new knowledge to make a decision on the level of risk, there are a lot of simple choices you can make to reduce the risk level considerably. For example, starting on slopes with a gradient less than 30 degrees.
Another good option is to either get a session with a mountain guide or to find a friend/colleague who has a good knowledge of the resort, experience and qualifications to back this up.
We would not recommend heading out with any old seasonnaire who claims to know the mountain like this back of their hand and skis off piste all the time…
(In our experience there are a lot of people who talk a good game but might not have the understanding and knowledge to keep you truly safe.)
Equally, heading out blindly onto the mountain and following tracks is a cardinal sin when skiing off-piste!


---
Keep assessing the risks:
It's very important to consider all risk factors, not just the avalanche risk.
You must know where you're going – not only so you know that you are capable of skiing the terrain but also to avoid getting lost, which in the mountains, can have serious consequences.
There are a number of really good risk assessment systems and you'll be introduced to these on the Basi Level 3 Mountain Safety exam, but constant assessment of the risks is vital. This is often a combination of weather, snow conditions and the people you're skiing with. Never forget that it's not just about reducing avalanche risk – risk of injury to the group is always a big factor, as is the ability to navigate and changes to the weather during your trip.
---
It's a long journey…
Once you have that first bit of experience and start to build some confidence, you can start to develop your skills and experience from there.
But it takes time to develop into a safe off-piste skier – hours on snow as well as time spent reading the text books, checking weather and reading up on the prevailing conditions.
In fact, if you're coming to Switzerland we recommend the White Risk app as an essential tool. You can use a free version of app and there's a lot of information to get you started on the White Risk site.
---
So be safe and enjoy yourselves
There are a lot of factors to consider and be cautious of when delving into the world of off-piste skiing, but if you approach it with care, it's your ticket to skiing the best snow on the mountain and (probably) having the best days of your life!
Have fun.


ISIA Training – How to approach Off-piste skiing