---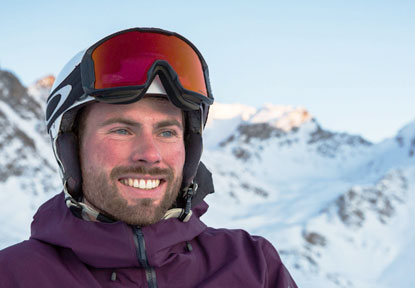 PREPARING FOR BASI ISIA TRAINING?
THEN IT'S TIME TO CHOOSE YOUR SKIS…
Our resident BASI Trainer and ski expert Will Peek takes a look at the best options for the coming season.

---
PICKING THE RIGHT TOOL FOR THE JOB
As you make the next step in your ski instructor exam pathway, setting your sights on the BASI level 3 ISIA qualification, it is essential that you are correctly equipped to maximise the rate of your development as you strive towards the performance required for the next level.
Given that the step from level 2 to level 3 is very significant, choosing a level 3 ski is always a tricky decision and it is one that is fairly individual.
So it is difficult to make sweeping recommendations on which ski you should buy.
My advice is to gen up on the kit out there. Read blogs (like this one) and look in the shops but also aim to get advice from your coach/mentor as they will have the best knowledge of your skiing, your size, weight, strengths, weaknesses.
I have set out below a few recommendations of mine, based on experiences with my trainees and my own experiences testing these skis.
I have also tried to give a range of options to suit different skiers, at varying stages in the level 3 journey.
I have also included some good skis which are suited to strong level 3 skiers or to those moving onto level 4 training.
---
WHAT TO LOOK FOR…
The level 3 technical exam is tough and a big step up from the level required at level 2, the terrain is steeper, the speed is much higher, so you need a ski that will support you and facilitate this.
There is also a greater emphasis on variables and bumps at level 3, but really we are looking for a strong piste performance ski to be able to meet the criteria in all tasks throughout the course.
The easiest criteria to look for in a ski is the width and turn radius.
My advice on this is too look at a radius between 15-18m and a width underfoot of no more than 75mm at the very most.
Ideally I would aim for around 70mm to ensure the ski is nimble from edge to edge.
Generally speaking, the biggest difference between a level 2 and level 3 piste ski is the stiffness of the ski. It is also the hardest element of the ski to judge. It comes down to the construction, stiffer skis will simply be built with more metal in them.
In most skis, they use 'Titanal' and sometimes carbon, often the ski will have 'Ti' printed on it or included in the name if this is the case. This stiffens up the ski, so it does not bend along its length so easily, but crucially, it also stops it twisting.
If the ski twists and bends too much while skiing steeper slopes at higher speeds, you will lose grip. So the rigidity of the ski needs to be balanced with the weight of the skier and also the level of skiing they are trying to perform.
Another way in which a ski will be tailored to higher performance skiing is with the addition of a race plate. This not only provides a higher platform, allowing you to roll further onto an edge without 'booting' out, but also it helps to stiffen up the ski a little more.
It is therefore hard to make a judgement on a set of skis purely from reading the description online, but hopefully the info above will help you narrow down your options.
Read on for a few of my recommendations, this is by no means an exhaustive list…
---
HEAD
Supershape E-Magnum or E-Speed:
The super shape is a great option for most, either starting their level 3 journey or well into it.
Although I think heavier, more aggressive skiers who are there or thereabouts and looking to move onto level 4 shortly might be better off going for something a bit stiffer.
But as a standard level 3 ski, this ticks all the boxes, good width underfoot (Magnum – 72mm or Speed – 69mm) and 14m/15m turn radius.
It feels super smooth and is stiff enough to hold on the firmer stuff, thanks to its Graphene layer built into the ski.
This has been a popular ski among level 3 candidates for a while now and is broadly the same this year, just with an update to the new EMC dampening system as with all their piste skis.

World Cup Rebels E-Race:
This is an amped-up version of the Supershape and is really only for a very strong level 3 candidate, it is stiff and the sweet spot is narrower.
One of my favourite skis, but definitely at the upper end of what is required for level 3 training and exams. More suited to people looking for a level 4 tech ski.

---
DYNASTAR
Speedzone 12 Ti:
This is another option which is very similar to the Head Supershape, albeit a little cheaper.
The Titanal layer provides plenty of support to allow this ski to grip on steeper slopes at higher speeds. I was always surprised how well it gripped when I tried this ski, given that I am used to skiing the firmer Master GS as my everyday ski.
Like the Head Supershape, I do think a heavier skier who is closer to making the step onwards from level 3, may benefit from something a little firmer though.
This ski is unchanged from last year as they work on a two year cycle.

Speed Course Master GS Konnect:
This is the ski for someone who is heavier and looking onwards to level 4 training in the near future.
It is a beefy ski so can be a little unforgiving, but so good when you get it right. This ski has been super popular among BASI candidates in recent years and is a little different in shape for next year.
The sizing has changed a little, each sizing option is a little shorter in length and turn radius, so when you compare to previous seasons in my opinion it suits ski instructors even more.
There are two options with this ski, the Konnect is the one I advise, as this one is a little softer due to the absence of the race plate.
---
ROSSIGNOL
Hero Elite MT Ti:
Another reliable option which has been successful used by prior trainees.
Make sure you go for the MT (medium turn) rather than the ST (short turn), as the turn radius is more appropriate on the MT. The MT is bang on for what you'll need, with a radius of around 15m.
A good ski for the more image conscious: it looks awesome!
Make sure you go for the Ti version as it is a little stiffer.

Hero Master Konnect:
This is exactly the same as the Dynastar Master that's described above.
---
NORDICA
Spitfire Pro:
This ski was one of my favourite skis at the last ski test, having never really skied Nordica beforehand I didn't really have any expectations, but for me, it felt perfect for level 3 skiing.
Again, really smart looking and perfect length/turn radius options.
There is also the option of moving up to the Sptifire 72 RB if you are a little heavier/more aggressive, which is just a little stiffer thanks to a beefier plate under the binding.

---
ATOMIC
Redster X7/G7:
Perfectly suited to level 3, this ski offers enough support at speed on steep gradients, yet still offers a good sized sweet spot – so you can afford to make a few mistakes.
The X7 is a little less racy, with a bit more width underfoot, so will be a bit more versatile with variables in mind.

Redster X9/G9:
An up-spec'd version of the X7/G7 skis, a real good option for a the heavier/stronger level 3.
They have put more metal in it to stiffen it up and also added a race plate, so it is definitely a little less forgiving, but will hold up well to the challenges of the level 4 technical exam.
---
I hope this guide helps you to choose your skis for the coming season and whichever exams you'll be training for.
Meanwhile to find out more about our BASI Level 3 coaching programme click below or just get in touch to have a chat.
---
A big thank you to Fluid Lines for advice with this blog.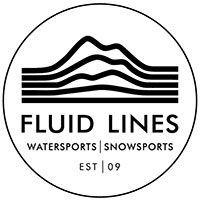 ISIA training – ski advice 2020 2021