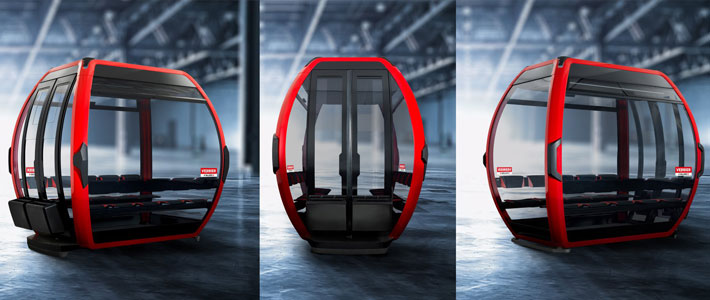 We are very excited that after a huge amount of digging and noise up at Medran and Ruinette, the new lift is really starting to take shape.
The new bubble is the replacement for the old 6-person bubble that ran from Verbier up to the Ruinette mid-station.
OK, we were fond of the old lift, but it had definitely served it's purpose and was looking decidedly out of date. So with new developments across the resort over the last few years, this was a glaring opportunity to take the resort forward.
And the lift company, Televerbier, aren't messing about – they are installing an impressive 10 seater gondola to replace the old lift, which means they can move up to 3'200 people per hour – which is a massive step-up from the 1'800 people per hour using the old 6-person bubble.
---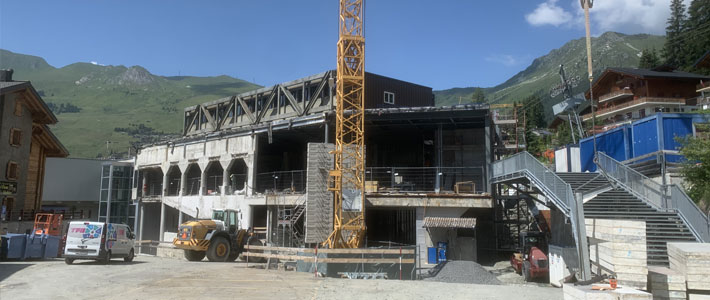 SO WHAT'S HAPPENING?
Well, they have been tearing apart the old buildings at Medran and Ruinette for months, and then extending the lift-housing to accommodate the new bubble.
The bubble is – as we understand it – the largest bubble you can build, so it's required some pretty massive works to extend the old lift-housing.
Then last Friday (August 20th) they began installing the pylons using a ginormous helicopter that can lift up to 5 tonnes.
Following that, today they are finishing installing the pylons and the running gear for the cables.
But there is a huge amount of work in the lift-housings before we are ready to try it out…
---
WHAT WILL IT LOOK LIKE?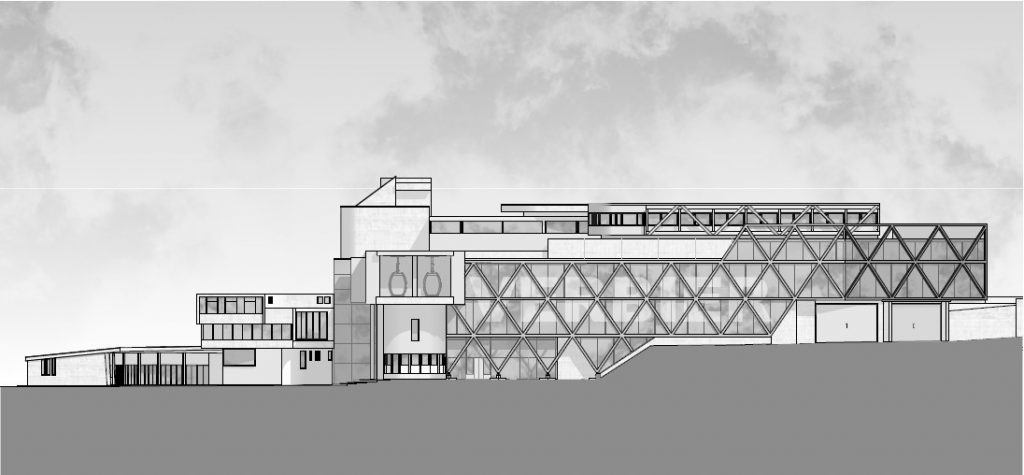 The lift will be a massive redevelopment of what you see from the skier's left side of the lift-housing.
So as you ski to Place Blanche (and the W Hotel) or head to return to the lifts the view will be completely different.

Meanwhile at Ruinette the new entry bay will really dominate the skyline. In fact you can already see the new extension from Verbier and it looks really impressive – if a little oppressive surrounded by the scaffolding and cranes at the moment…

---
WHAT DOES IT LOOK LIKE RIGHT NOW?
Well, it looks like a big building site but the addition of the pylons makes it seem bit more advanced than when it's just a load of diggers making holes and pouring concrete…
---
WHEN CAN WE TRY IT OUT?
Well, it's scheduled for completion December 2021.
Which makes sense.
Although someone has told me it's literally scheduled to open the week before Christmas – which is pretty tight if we have any last minute hiccups…
But Graventa, the manufacturer, have a lot of experience of delving these major installations so we have every confidence we will be taking our first ride in it in time for peak season…
---